Tots aged between 1½ to 4 Years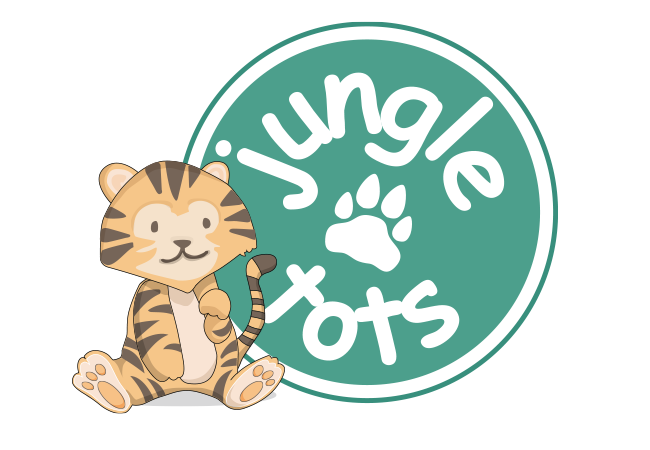 A playgroup for toddlers that
learn through play!
Suitable for toddlers aged between 1½ and 4 Years
(Ages differ by franchise, as some provide crèche and arcade facilities…)
Jungle Tots is an education playgroup designed to create and enhance learning opportunities for toddlers from all backgrounds. We believe that every child is a flower waiting to blossom and we will ensure their seeds of greatness is realised..
Our programme is designed to:
Enhance concentration span, reasoning and memory.
Strengthen sensory perception including visual perception, auditory perception, olfactory perception, gustatory perception and tactile perception.
Develop motor skills including spacial awareness, eye-hand and eye-foot coordination.
Promote emotional and social development.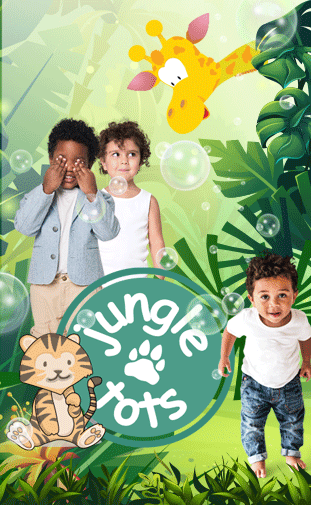 A typical day at Jungle Tots:
We have a weekly theme, which is used in all activities for the week, and also includes show and tell.
Participation in ring time; which includes singing, musical instruments, rhymes and movement to music are encouraged.
Your toddler is encouraged to join in drama and fantasy play.
Story time and puppetry enhances your toddler's concentration span and auditory perception.
Playing with puzzles, threading, number and shape games matures your toddler's perceptual skills.
Painting, colouring, playing with play dough, cutting, collage and baking sparks your toddler's creativity.
Sharing and taking turns during free play favours the development of social skills.
Structured outdoor play and obstacle courses stimulate the development of your toddler's gross motor skills, ball skills and spatial awareness.
Select Jungle Tots playgroups provide nutritious mid-morning snacks.
Join the fun and give your toddler a head start!