Suitable For Toddlers Aged Between 1½ And 4 Years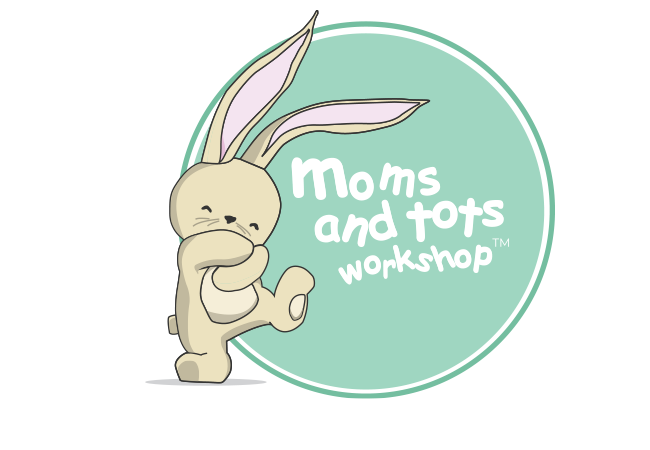 Suitable For Babies Aged Between 1 To 4 Years
Moms and Tots Workshop is an age appropriate stimulation programme developed for toddlers to enhance co-ordination and perceptual skills, encourage the love of learning and to enrich the relationship between mother and toddler.
Duration: You and your toddler attend a 1½ – 2 hour workshop once a week on a fixed day of the week. Selected franchises offer workshops on Saturdays as well
Our workshops are specifically designed to encourage:
Gross and fine motor skill development
Sensory development and integration
Development of play
Emotional and social development
Language and cognitive development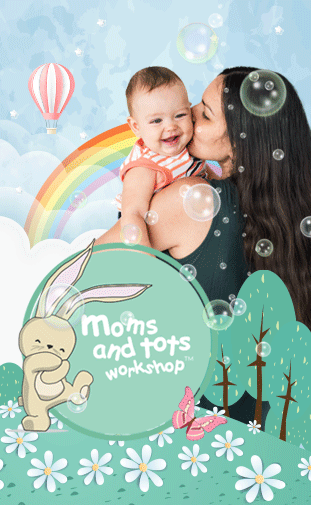 Our programme offers and includes:
Guided free play and exploration with age appropriate educational toys.
Outdoor play, gross motor activities and obstacle courses.
Encouraging your toddler to discover the fun and joy of movement through music, rhymes and songs
Developing your toddler's perceptual skills, which are vital for academic learning at a later stage.
Activities that improve visual perception which includes visual discrimination, foreground/background perception, visual memory and hand-eye co-ordination.
Enhancing sensory awareness through messy play.
Fostering creativity and sparking imagination through story time and making of simple crafts.
Encouraging the development of social skills by learning to take turns, share toys, follow rules, etc.
Valuable socialising with other moms and toddlers.
On hand information articles by Psychologists, Occupational therapists and Physiotherapists regarding your toddler's needs and development.
Asking questions and receiving advice or assistance regarding your toddler's development and well-being.
Join the fun and give your toddler a head start!
To allow for age appropriate stimulation and development, Moms and Tots Workshop is divided into 2 age-groups:
The Workshops are designed to create a stress-free environment, encouraging moms and toddlers to learn and develop at a steady pace.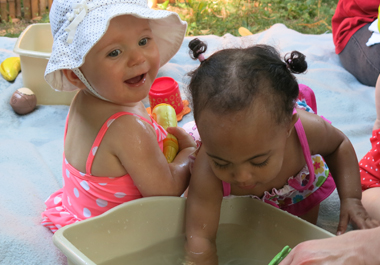 Tiny Tots (12 to 18 Months)
Tiny Tots (12 to 18 Months) – to allow for shorter attention spans, we focus on action play for a shorter duration of time and special emphasis is placed on gross motor co-ordination.
We focus activities on an expanding concentration span, whilst offering more structure to play activities for toddlers to facilitate learning and development.