Suitable For Babies Aged Between 2 to 12 Months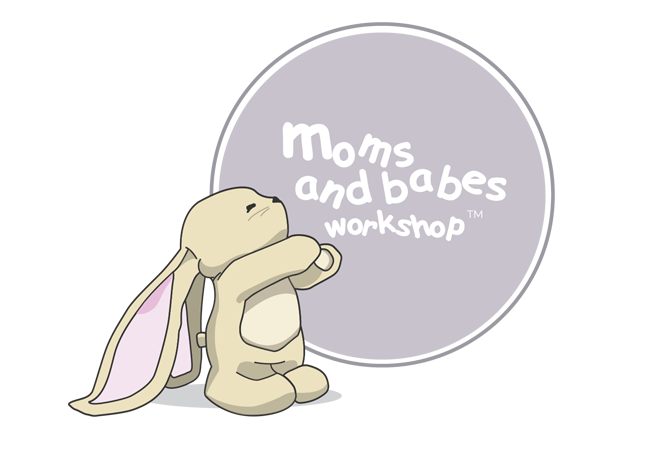 Age appropriate
baby stimulation specialists!
For babies aged between 2 and 12 months.
Moms and Babes Workshop is an age appropriate play activity programme developed by an Occupational therapist and Physiotherapist for babies in their first year to enhance development and strengthen the bond between mother and baby.
Duration: You and your baby attend a 1½ hour workshop once a week on a fixed day of the week. Selected franchises offer workshops on Saturdays as well.
Our workshops are specifically designed to encourage:
Gross and fine motor skill development
Sensory development and integration
Development of play
Emotional and social development
Language and cognitive development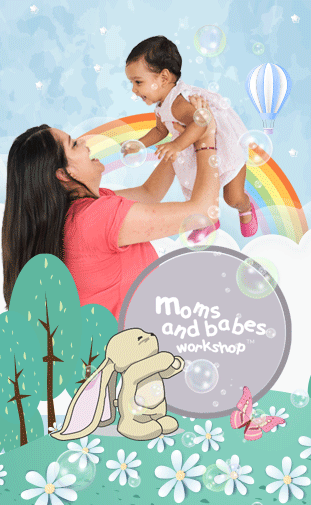 Our programme offers and includes:
Guided play and exploration with age-appropriate toys.
Outdoor play, gross motor activities and obstacle courses.
Learning easy exercises to do with your baby, to encourage the development of his or her gross and fine motor skills.
Activities that improve eye movement, eye focus and eye-hand co-ordination.
Encouraging your baby to discover the fun and joy of movement through music, rhymes and songs.
Encouraging your baby to explore textures through sensory play and "feeling" experiences which stimulate the sense of touch, helping small hands become more nimble.
Stimulating your baby's senses, especially the two hidden senses i.e. proprioception and the vestibular system.
Intimately bonding with your baby while learning to do baby massage.
Valuable socialising with other moms and their babies.
Making simple and effective toys for tiny babies.
Articles by the founders and writers of the programme, regarding your baby's needs and development.
Asking questions and receiving advice or assistance regarding raising a balanced and nurtured baby.
Behind every young CHILD WHO BELIEVES IN himself is a parent WHO BELIEVED FIRST
To allow for age-appropriate motor skill stimulation and development, Moms and Babes Workshop is divided into 3 age-groups:
The Workshops are designed to create a stress-free environment, encouraging moms and babies to learn and develop at a steady pace.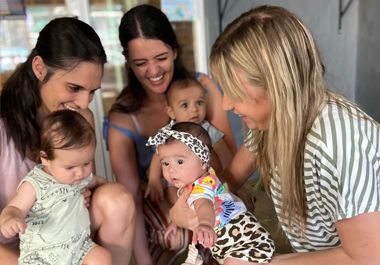 Tiny Babes
(2 to 6 Months)
We focus on teaching you to encourage your baby to roll and sit independently.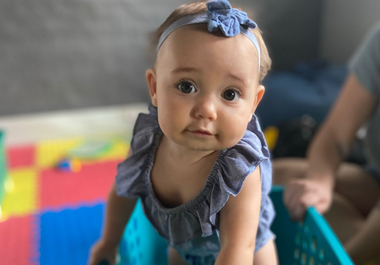 We focus on teaching you how to encourage your baby to crawl.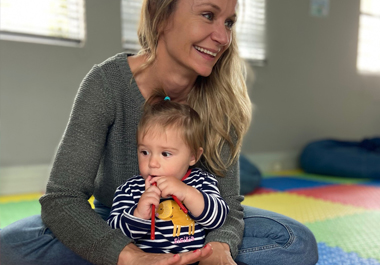 Busy Babes
(9 to 12 Months)
We focus on coaching you to give you tools to assist baby… through this milestone.