Story – How to Find an Elephant
Activity 1 – Water Station!
You will need:  a container of water with smaller containers to experiment. Have the children walk through the garden and pick their own flowers before getting started on some "soup". Let your little ones transfer and pour water to their hearts' content.
Add colour to the water, along with different containers, to make it even more inviting.
Add some toys to a tub of water and see which items sink and which float.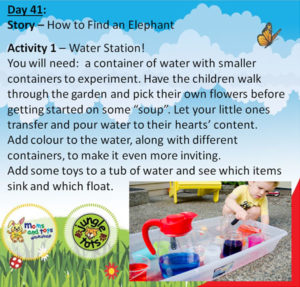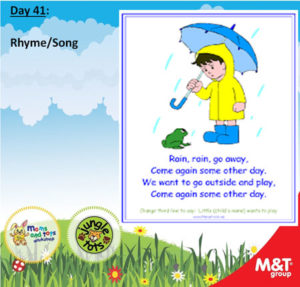 Play:  Water Balloons for older children!
You will need:  Small balloons filled with water. Paper plates or chalk.  Either put paper plates on the ground, or draw rings on paving with chalk.  Throw the balloons and try and hit the bulls eye!
Remember, you can also do this in the bath!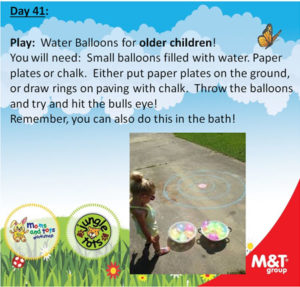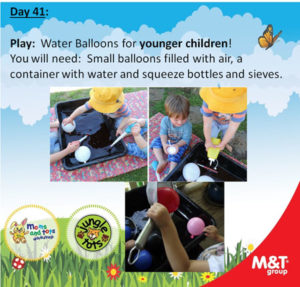 Play:  Water Balloons for younger children!
You will need:  Small balloons filled with air, a container with water and squeeze bottles and sieves